Custom Made Antique Maps, Prints & Photos
Our print-on-demand feature allows you to select the size and print media. Select your image, Choose from several art-papers, canvas mounting or custom matting and framing. It is just that simple.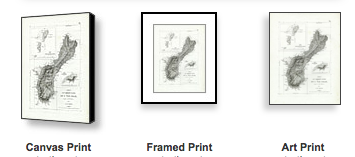 This will open a new browser page on our Fine Art site with more image selections to choose from. You can return to the eGuam site on your browser tab.